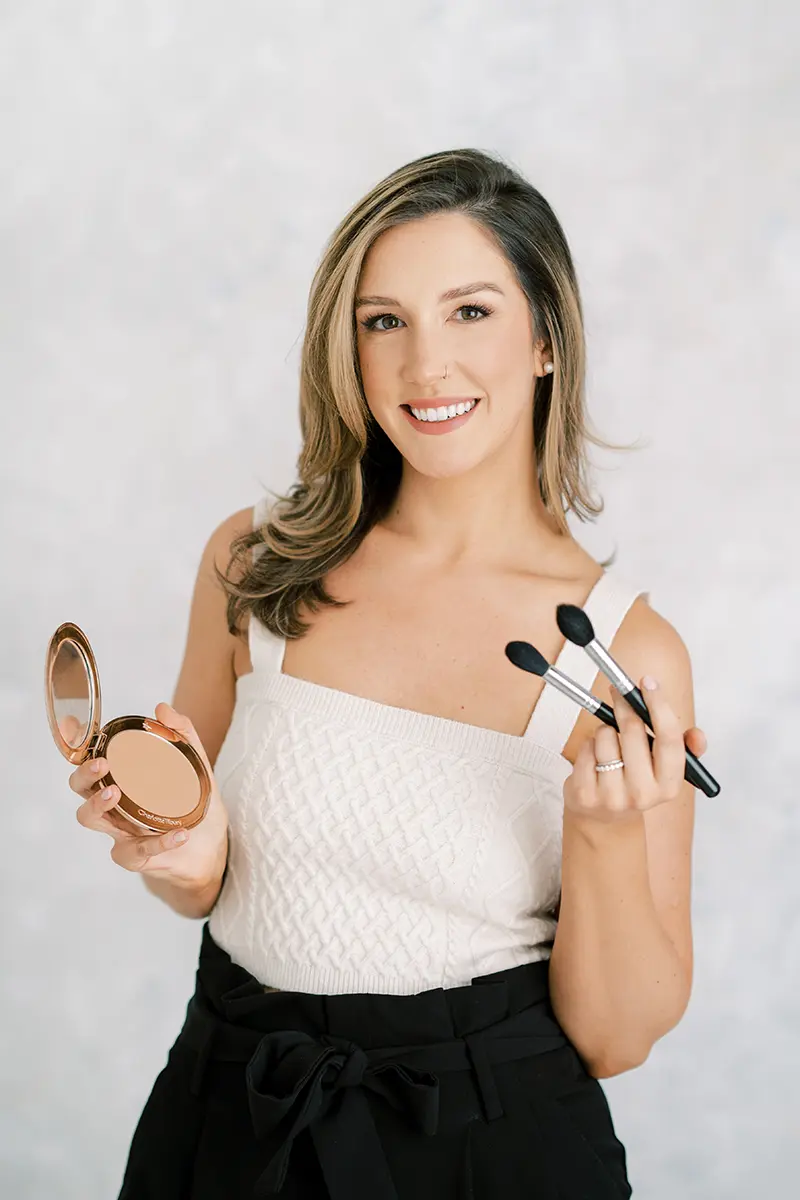 Before
you
start
scrolling...
All pricing below includes hospitality. What does that mean? 
To put it simply, no tipping required.
Your generosity comes from a great place and I want you to feel great about your experience with me. Other ways to show your generosity include booking future appointments, leaving a positive review online, recommending us to a friend or family member or just saying thank you. 
SunnaTan Airbrush Tanning
During the 20 minute appointment, we will discuss the details of what you're getting your spray tan for and customize the shade to your specific skin type, tone and preference. Attention to detail doesn't stop there: we will use toner, barrier cream and lotion to designated areas to insure a flawless tan at the end of the 20 minutes.
How to prep for your appointment:
Shower and exfoliate your face and body. Ideally, this should be done a minimum of 6 hours before your spray tan. We suggest using a loofah or a dry brush. It is best to not use oil-based exfoliants or any lotions prior as they can block the tanning process, leaving a residue between your skin and the tanning solution. For best results, please wax or shave at least one day before your spray tanning session. Wear dark loose fitting clothing after the session if possible. It is best not to wear white for your spray tanning session.
What to wear during your tan:
Some clients choose to go nude and some wear underwear or a swimsuit during their spray tan. Men must wear a thong, boxers or shorts. Please note that whatever you wear, you will have tan-lines. 
Signature Tan requires 12-24 hours before rinsing
Express "quickie" Tan requires 3-5 hours before rinsing
Express Clear Tan requires 1-5 hours before rinsing
Waxing, tweezing and trimming to create beautifully shaped brows suited to your preference.
Enhancing your brows by depositing a customized semi-permanent dye for a more defined shape and fuller look.
Results can last approximately 3-4 weeks.
Adding body and fullness to your eyebrows using a gentle shaping formula. Results lasting up to 6 weeks.
Eyebrow Shaping + Tint
$50
Eyebrow Lamination + Tint
$120
Eyebrow Shaping, Lamination + Tint
$140
Give lashes a beautiful lifted and curled appearance.
Results lasting 4-6 weeks.
Application of a customized semi-permanent dye, giving you weeks of fuller looking eyelashes that pop without the use of mascara.
Results lasting 3-4 weeks.